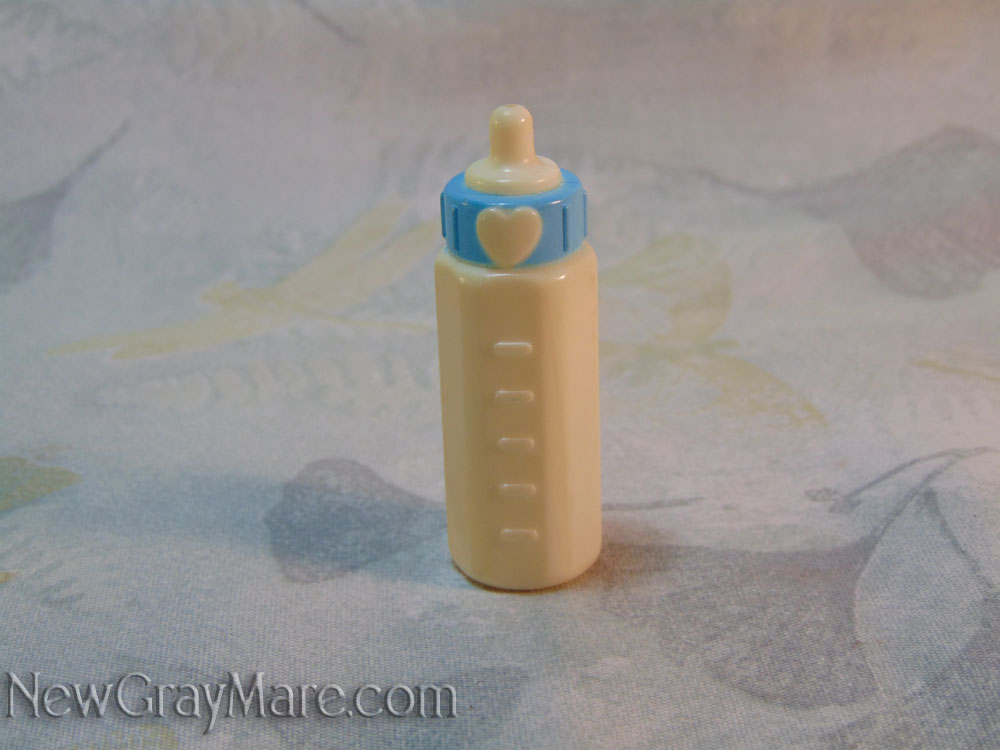 View Full Size Image
Baby Bottle- Blue
Price: $1.00

Category: G1
Subcategory: Accessories



The white and blue baby bottle came with Baby Glory, Baby Firefly, or Baby Blossom. These bottles were also included with BBE Baby Heart Throb and BBE Baby Ribbon. This bottle has yellowed with age. Baby Gusty is for size comparison only and is not included.
Please click each image to view full size.
Store Categories
Expand All | Shrink All