Welcome to the New Gray Mare!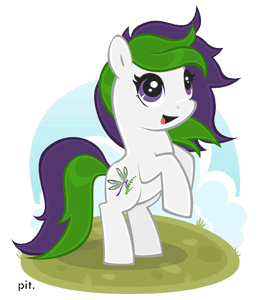 Hello cyber traveler! You have found the New Gray Mare, a strange and wonderful place full of talking, rainbow colored equines who eat cake and sing. Don't worry, it will all seem perfectly normal after you stop asking why there is butter in the glove box.
Please be aware that this site is still in the development stages. There will be many additions coming in the near future, including a gallery of customs and a Pony Finding Service. More pretty pictures to distract you will also be appearing soon. For now, I suggest you have a look around in the store or maybe stop by the blog to see what mess I've gotten myself into this time.
Thanks for stopping by!
-Eskara
New Items in Store
Calendar of Events
BabsCon April 3-5, San Francisco, California
My Little Pony Fair and Convention- June 26-28, Chicago, Illinois
Trotcon- July 17-19, Columbus, Ohio
BronyCon- August 7-9, Baltimore, Maryland
Commission Que
GoldenDragon1991- Cutie Mark design
CB- Blind Bag Pegasus
Open
Open
Open
Tumblr
Oracle Readings
WOW! I did NOT expect that kind of response to my offer to do readings. Thank you to everyone who has contacted me; I currently have a queue of over 60!

For now, I am closing the offer. It will take me a while to get through this backlog. If you've requested a reading, please be patient and I will get it to you as soon as possible<
...
Facebook
TheNewGrayMare arquilkin:

thenewgraymare:

Pinkie Pie Re-Hair

Carcina of the My Little Pony Arena sent me her childhood Pinkie Pie for some new hair. This is the finished product :) I love the darker color she chose! Now, Pinkie reminds me of G1 Mail Order Cotton Candy.

I own this beauty! She's so pretty and fabulously well done 󾌧󾌧󾌧

Aw! You're so sweet :) I'm glad you're happy with her and the work I did! This was a fun project and I hope to do more like this in the future.


arquilkin: thenewgraymare: Pinkie Pie Re-Hair... | The New Gray Mare
thenewgraymare.tumblr.com
  5th May 2015 10:10
TheNewGrayMare teal-deer:

miz-joely:

galaxynextdoor:

The Gamer Girl in all her glory

Artist Medusa the Dollmaker has brought to life a celebratory piece dedicated to our favorite past time - gaming. You can own the gaming goddess on a tee (for a limited time) over at Teefury.

this isn't normally my reblog material but it is too freaking fabulous NOT to reblog!!

I like how the art just says "The Gamer." There's no need to qualify or append, she's just a gamer, period.


teal-deer: miz-joely: galaxynextdoor:The Gamer... | The New Gray Mare
thenewgraymare.tumblr.com
  30th April 2015 9:09
TheNewGrayMare shiverdamnation:

"Don't worry! Be happy!"

Happy Tails Romper from the G1 MLP toyline. Squeeze them and their tails go wheeeee!

Based on my own Romper from my collection. She has a faded mane and pink tail!


shiverdamnation: "Don't worry! Be happy!" Happy... | The New Gray Mare
thenewgraymare.tumblr.com
  29th April 2015 17:17