Welcome to the New Gray Mare!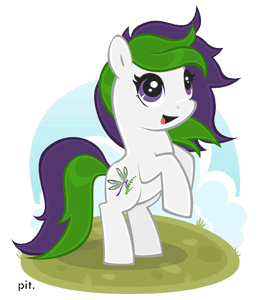 Hello cyber traveler! You have found the New Gray Mare, a strange and wonderful place full of talking, rainbow colored equines who eat cake and sing. Don't worry, it will all seem perfectly normal after you stop asking why there is butter in the glove box.
Please be aware that this site is still in the development stages. There will be many additions coming in the near future, including a gallery of customs and a Pony Finding Service. More pretty pictures to distract you will also be appearing soon. For now, I suggest you have a look around in the store or maybe stop by the blog to see what mess I've gotten myself into this time. If you buy something from me, I'll give you chocolate!
Thanks for stopping by!
-Eskara
New Items in Store
Calendar of Events
Trotcon- June20-22, Columbus, Ohio
My Little Pony Fair and Convention- July 11-13, Nashville, Tennessee
BronyCon- August 1-3, Baltimore, Maryland
Commission Que
Rene97- Sculpted Hair Trixie
Terrene- Chrysalis Blind Bag
GoldenDragon1991- Cutie Mark design
CB- Blind Bag Pegasus
Tumblr
My Favorite Restoration: German Skydancer
Back in the early 00's, I managed to get my hands on a Himmelstanzer- otherwise known as German Skydancer. At the time, she was selling for around $400. Mine was a stea
...
Facebook
TheNewGrayMare
BronyCon 201
40 new photos 5th August 2014 22:22
TheNewGrayMare The world's most epic bro-hoof.



2nd August 2014 6:06
TheNewGrayMare Well, it looks like I might have broken the script that displays images on my website's product pages... Please forgive the mess. It should be fixed within the next week or two. 7th July 2014 18:18