Welcome to the New Gray Mare!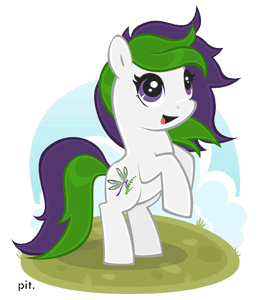 Hello cyber traveler! You have found the New Gray Mare, a strange and wonderful place full of talking, rainbow colored equines who eat cake and sing. Don't worry, it will all seem perfectly normal after you stop asking why there is butter in the glove box.
Please be aware that this site is still in the development stages. There will be many additions coming in the near future, including a gallery of customs and a Pony Finding Service. More pretty pictures to distract you will also be appearing soon. For now, I suggest you have a look around in the store or maybe stop by the blog to see what mess I've gotten myself into this time. If you buy something from me, I'll give you chocolate!
Thanks for stopping by!
-Eskara
New Items in Store
Calendar of Events
Trotcon- June20-22, Columbus, Ohio
My Little Pony Fair and Convention- July 11-13, Nashville, Tennessee
BronyCon- August 1-3, Baltimore, Maryland
Commission Que
Rene97- Sculpted Hair Trixie
Terrene- Chrysalis Blind Bag
GoldenDragon1991- Cutie Mark design
CB- Blind Bag Pegasus
Tumblr
Rehairing Workshop Prep
Be sure to stop by the Galloping Gallery at 9 pm on Friday, August 1 for my workshop on how to Re-hair Ponies! I have already prepped 25 ponies and put together packages containing everything you need for re-hairing. The cost is $12 a person.
Want to know what's involved in prepping a bait?
Well… First, you chop of
...
Facebook
TheNewGrayMare Well, it looks like I might have broken the script that displays images on my website's product pages... Please forgive the mess. It should be fixed within the next week or two. 7th July 2014 18:18
TheNewGrayMare The My Little Pony Fair and Convention is almost here! I will be taking everything that is currently in my store to the Fair. Items listed online may or may not be available. I will update the inventory after the show to remove items that have sold. If you want something from my store and will be at the Fair, drop me a message and I can set it aside for pick up in Nashville. Hope to see you there! 6th July 2014 10:10
TheNewGrayMare Now that I've had a couple days to spend sleeping, I'm ready to get going on pony fair preparation. I can't decide if I should spend today making chocolates, cleaning G1's, or working on customs. Too many awesome pony things to do! 25th June 2014 8:08