Welcome to the New Gray Mare!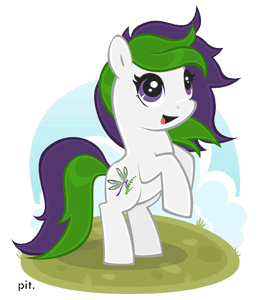 Hello cyber traveler! You have found the New Gray Mare, a strange and wonderful place full of talking, rainbow colored equines who eat cake and sing. Don't worry, it will all seem perfectly normal after you stop asking why there is butter in the glove box.
Please be aware that this site is still in the development stages. There will be many additions coming in the near future, including a gallery of customs and a Pony Finding Service. More pretty pictures to distract you will also be appearing soon. For now, I suggest you have a look around in the store or maybe stop by the blog to see what mess I've gotten myself into this time. If you buy something from me, I'll give you chocolate!
Thanks for stopping by!
-Eskara
New Items in Store
Calendar of Events
Trotcon- June20-22, Columbus, Ohio
My Little Pony Fair and Convention- July 11-13, Nashville, Tennessee
BronyCon- August 1-3, Baltimore, Maryland
Commission Que
Rene97- Sculpted Hair Trixie
Terrene- Chrysalis Blind Bag
GoldenDragon1991- Cutie Mark design
CB- Blind Bag Pegasus
Tumblr
Baby Gusty Restoration
Here's another oldie but goodie restoration! I got this Baby Gusty at my first Pony Meet way back in 2007. The person who gave her to me did so in hopes that I could get rid of the highlighter covering her muzzle. You bet I can do that! Fixed up the hair too :)
Read More...
Facebook