Welcome to the New Gray Mare!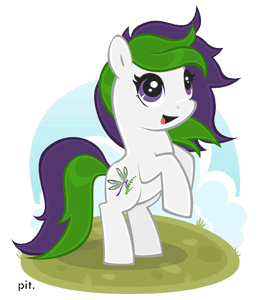 Hello cyber traveler! You have found the New Gray Mare, a strange and wonderful place full of talking, rainbow colored equines who eat cake and sing. Don't worry, it will all seem perfectly normal after you stop asking why there is butter in the glove box.
Please be aware that this site is still in the development stages. There will be many additions coming in the near future, including a gallery of customs and a Pony Finding Service. More pretty pictures to distract you will also be appearing soon. For now, I suggest you have a look around in the store or maybe stop by the blog to see what mess I've gotten myself into this time. If you buy something from me, I'll give you chocolate!
Thanks for stopping by!
-Eskara
New Items in Store
Calendar of Events
Trotcon- June20-22, Columbus, Ohio
My Little Pony Fair and Convention- July 11-13, Nashville, Tennessee
BronyCon- August 1-3, Baltimore, Maryland
Commission Que
Rene97- Sculpted Hair Trixie
Terrene- Chrysalis Blind Bag
GoldenDragon1991- Cutie Mark design
CB- Blind Bag Pegasus
Tumblr
Beach Ball Restoration
Ah, Sunshine Ponies. How I love their bright colors and UV Reactive hair! How I hate the texture of that color changing hair and how terribly it frizzes. This pony was tricky to clean; if you use soap or shampoo on the color changing parts of the hair, it will stop working. I sort of learned that lesson the hard way on one of my sister's c
...
Facebook
TheNewGrayMare fairytalejello:

sugarcuppony:

Bowtie :D isnt she adoreble??

Aww. Super pretty. Totally makes me think of Bowtie from Rescue at Midnight Castle.


fairytalejello: sugarcuppony: Bowtie :D isnt... | The New Gray Mare
thenewgraymare.tumblr.com
  27th January 2015 17:17
TheNewGrayMare fairytalejello:

hereitscool:

they're both facing the same direction but does it look like i give a heck.

Such cuties! :D


fairytalejello: hereitscool: they're both... | The New Gray Mare
thenewgraymare.tumblr.com
  26th January 2015 17:17
TheNewGrayMare You can probably find a lot of great resources at thefanfichelp, including their resources page.

As for specific guides:

A (Beginner's) Guide to Fanfiction (off tumblr)

New to Fanfiction? - destielfanfic

Guide: Why People Write Fanfiction - writing-questions-answered

Fan-Fiction: How to Write a One-Shot Fanfic - writing-questions-answered

Tips for an Aspiring Fanfiction Writer - youlighttheskyfanfiction

Avoiding Mistakes in Fanfiction Writing: A Beginner's Guide (off tumblr)

Ezn's Guide to Writing (Fan)Fiction (off tumblr)

Definitions of Common Fanfic Terms - fuckyeahmerlinfanfic

Dawn's Fanfiction Beginner's Guide - david-tennants-little-fangirl

Tips for Writing Fanfiction - thesherlockfandom

So You Want to Write a Smut Fanfic - lyraeon

A Guide to Fanfiction - thebandficlibrary

How to Write Almost Readable Fanfiction (off tumblr)

Tips for Writing Better Fan Fiction (off tumblr)

Why I'm Not Going to Read Your Fanfic (off tumblr)

10 Tips for Writing Fanfiction (off tumblr)

Quick & Dirty Guide to Improving Your Writing - novacorps

Fanfic and Original Fiction: Switching Writermodes - puelhathnofury

Cooldude104's Guide to Writing Fanfiction - fuckyeahmarysues

Advice: Legality of Fanfiction - writing-questions-answered

I also found quite a bit of fandom-specific guides for fanfic, so if you need help writing for any particular fandom feel free to come back! I hope that list helps you.


Hey, I was wondering if you had a tag, or could...
thenewgraymare.tumblr.com
  25th January 2015 17:17